Future OFWs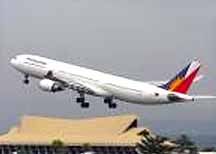 "Need (hired) help? Try the Philippines, the forerunner of tomorrow's distributed economy, supplying nurses, teachers, techies, and sailors to the global village."
- an excerpt from One Nation, Overseas...
by David Diamond, The OFW Online

While having dinner with some friends a while ago at Bacolod Inasal, where we usually eat dinner every Sunday, I was hit with a tinge of a depressing thought: all of us are doing our own thing just so we could get out of this country. DO who's been working for almost ten years in a prominent bank and is now one of the officers in a branch in Manila is going to quit her job and train as a nurse. Nurses have bigger chances of landing a job in America. Another friend GL studied a 6-month care-giving course in the hope of finding a job in the United Kingdom. EKS has been waiting for a few years for the approval of her application for an immigrant visa in Canada is working and studying hard. Another close friend MT has been taking all sorts of courses that will increase her points in her application for an Australian visa. I, on the one hand, am just finishing up my web course and English teaching certification. After which I will fly off to Dubai to work there and be with my Dad. But of course, that's just MY plan.

After a year or so, we would have gone off to different countries and become OFWs ourselves. By then Bacolod Inasal would be a little quieter than the usual. :-(