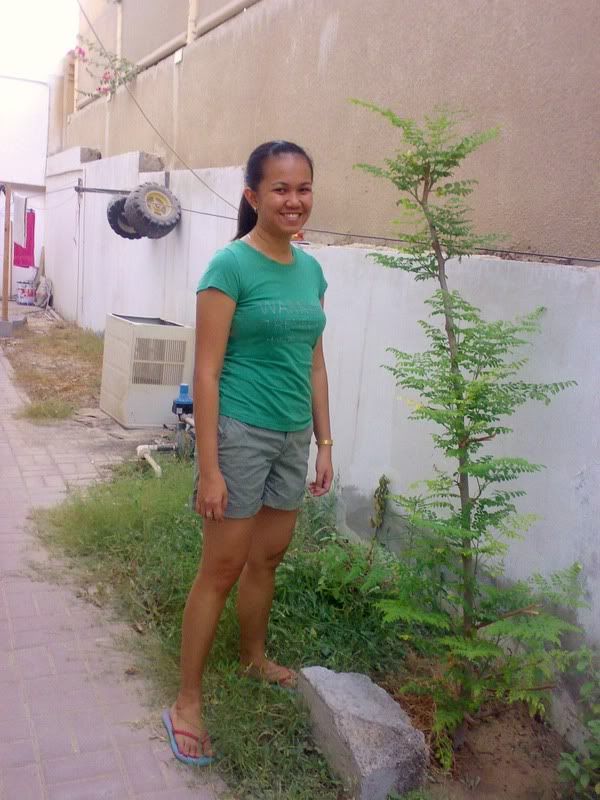 When you're living abroad you suddenly find yourself missing the things that you take for granted back home.

Unlike in the Philippines, you can't buy malunggay here. They are not sold in the market nor in the groceries. The first few months I've lived here I began to miss Philippine vegetables and one of them is the malunggay. I said to myself it'll probably be next year till I eat malunggay again. Then a tear rolled down my cheek. Just kidding haha! Then one day we found a malunggay tree hidden in a small street we call "secret road" because nobody knows that road except the people who live nearby. My dad plucked out a branch and planted it on the ground in the side of the house we live in. Its taller than me now. Soon we can harvest some of its leaves and cook some malunggay dishes.

Here are some dishes that use malunggay.

Ginisang Munggo (Green Mung Beans Soup)

Tinolang Manok (Chicken Stew with Papaya and Ginger)

Pinakbet (Mixed Vegetables with Shrimp Paste)
Laswa (Vegetable Soup)
Kinunot (Malunggay with Coconut milk and Shark Meat or Stingray Meat)

My favorite is Kinunot. Yes, shark meat - I eat shark, its not typo error. And because its a Bicolano dish it must have lots of chili on it for that extra spicy taste. Anghaaanng!
Apparently, malunggay is becoming famous as a vegetable. The Dept. of Education even encouraged the students to plant them in the school yard. See this
article
. Even celebrities promote eating malunggay now. There is even
malunggay ice cream
. I don't know if I'd try that. But you know me, I'll try anything hehe...
Yet even before all this hype I've always loved malunggay. Its a family favorite. I might even send a branch to my Aunt in California so she can plant it in her backyard. She misses malunggay like crazy! Wait... do they sell shark meat in California?
Photo caption: Taller than me. Our malunggay plant in the backyard.