The 700 Club Counselors



Last night, I got invited to this reunion of sorts of 700 Club Counselors. It was in a certain hotel in Makati Avenue. It took me several minutes to find it, I was tired and my back ached and I wasn't wearing my eyeglasses so I passed it and never saw it. Buti na lang may guard na mapapagtanungan.


GG: Manong, saan po yung Sunette Tower?

Guard: Sunette Tower… Bakit? (itanong daw ba kung bakit)

GG: Wala lang... (a little annoyed)

Guard: Ah… doon yun, kaliwa ka dun (pointing with his lips, typical Filipino way)

GG: Ok, salamat po.


He probably thought I was "on call" for a "client". Can't blame him, Makati Avenue is known for that. But he was nice enough that he almost accompanied me across the street.

At the reunion…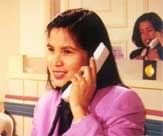 I got to know some of the counselors. I admit that I never took time to get to know them when I was working with them at the 700 Club. I never realized that they are so hilarious and down to earth as they were telling stories of their bloopers in the Counseling Department. They are caring and sincere and downright funny. And all the while I thought they were this bunch of uptight people who analyze every word you say. Buti na lang, the good Lord gave me another chance to be with them again and get to know them better.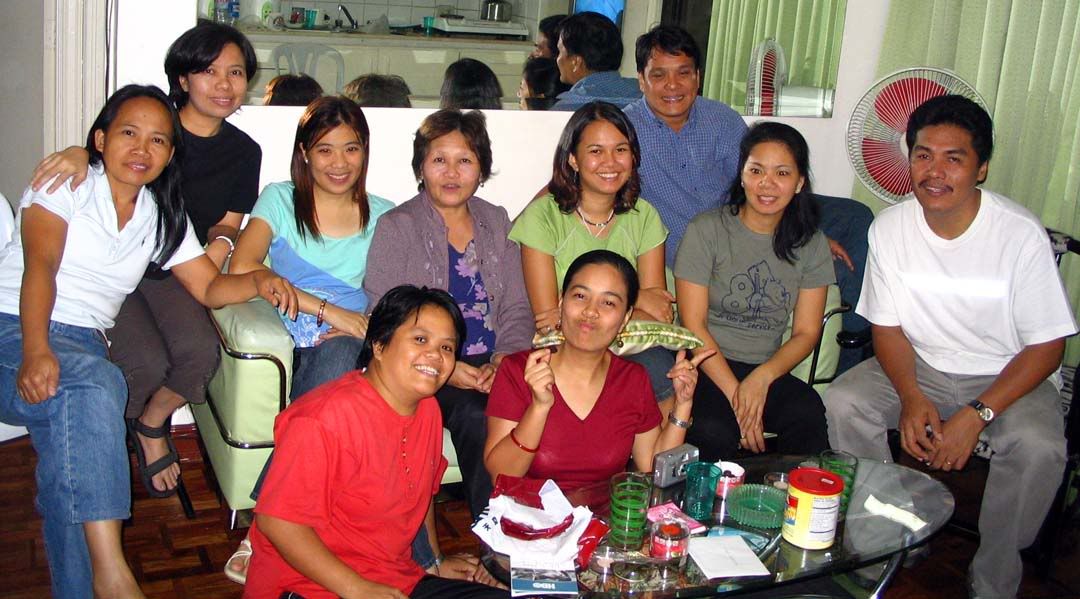 Me (in avocado green shirt) with a bunch of 700 Club Counselors.
Suko ka na ba sa problema mo?
Tumawag sa


700 Club Counseling Center
24-HOUR COUNSELING CENTER MANILA:
(632) 810-7717
NATIONWIDE PHILIPPINE TOLL-FREE NO. (FREE DOMESTIC LONG DISTANCE)
1-800-1-888-8700
USA TOLL-FREE NO.
1-800-759-0700