My editor, took me to shoot a presscon of a property developer. It was held inside the Burj al Arab. I'm sure you already know this - but for those who don't, the Burj is the only 7-star hotel on planet Earth. So imagine my excitement when I learned that I'll be able to see the inside.

On the entrance the Burj looks like a pregnant alligator. I don't mean anything bad by it, actually I think it looks jaw-droppingly cute. I salute the people who designed this iconic structure - not that my salute means anything. It already is world-known. National Geographic even featured it on Megastructures. So everybody just bow down and chant "We are not worthy."

Enough of the talking. Here's a few shots.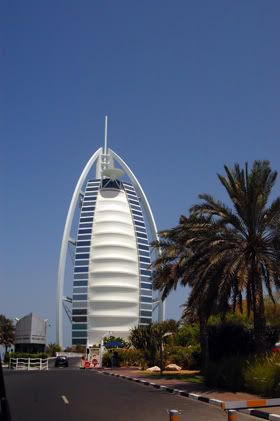 The bridge to the main entrance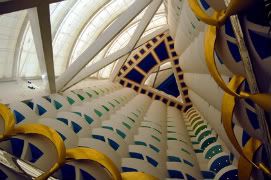 The view when you look up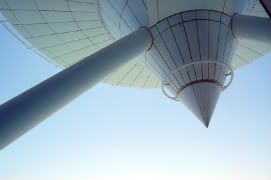 The helipad - taken from the Al Falak ballroom on the 27th floor.